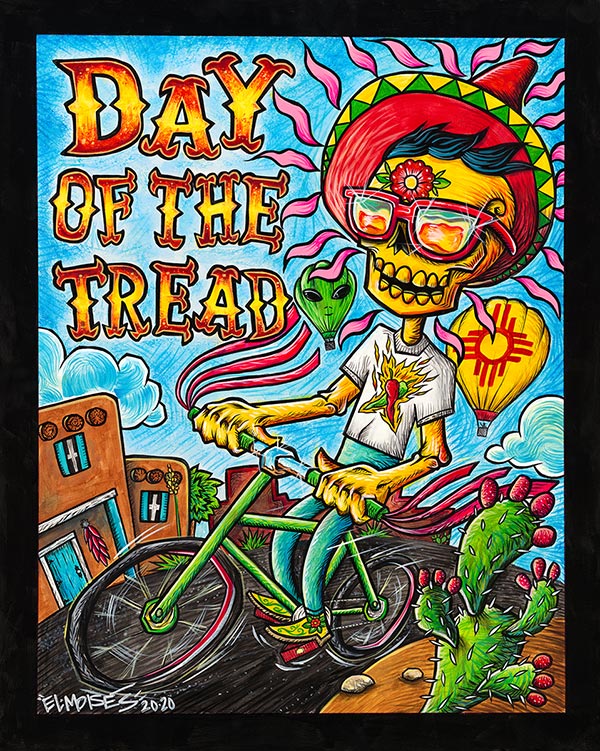 Day of the Tread is a 'Day of the Dead – Halloween', themed bicycling event for cyclists of all ages and skill levels. There is truly something for everyone.
CHOOSE FROM 7 / 18 / 25 / 47 / 60 / 100 MILES OF CYCLING FUN
RIDE LIVE OR VIRTUAL IN 2020
*****New START / FINISH in 2020****
Sawmill District – Old Town Albuquerque
Prevender Financial Services 47 Mile Challenge
The Southwest Premier Century Route
Picturesque New Mexico Landscape
Themed Recharge Celebration Zones
Routes Filled With Motivating Music
Costume Contest
Post Event Celebration at Sawmill Market (Artisanal Food & Beverage Hall)
Sunday, October 25, 2020 in the SAWMILL DISTRICT – 20th St. NW.
The various routes go to some of the most scenic places in the Albuquerque metro area.
If the live event is canceled, you can transfer to the virtual event, roll your registration forward to the 2021 event or donate your registration directly to the non-profits.
Day of the Tread has been our favorite event of the year for more than a decade. The courses are fun and safe and the all the Halloween themed activities make Day of the Tread the most fun event we've ever participated in. The Day of the Tread organizers have gone out of their way to support our group participation and accommodated our children with special needs in the best possible way! THANK YOU DAY OF THE TREAD and we will see you in October!
—Zia Freewheelers Adaptive Cycling Team
"My first time participating in Day of the Tread. My first time in the Land of Enchantment. It could not have been more memorable, the people, the event, the fun, the energy, the breathtaking backdrops of the New Mexico landscape, the very worthy and honorable cause. I'll definitely give it a 10, a 12 if at all possible!"
—Charlie Wilson, Rockledge, Florida
Fun for all ages and abilities!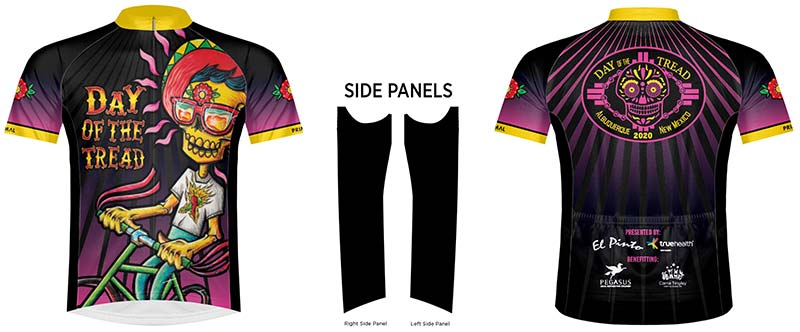 Scroll to bottom of registration screen to see merchandise options.
DAY OF THE TREAD SPONSORS